Give your family a healthy meal without sacrificing your time together.
From one busy family to another, we understand life's demands.
Come Visit Us:
Monday-Friday: 9am – 5pm
Saturdays: 9am – 4pm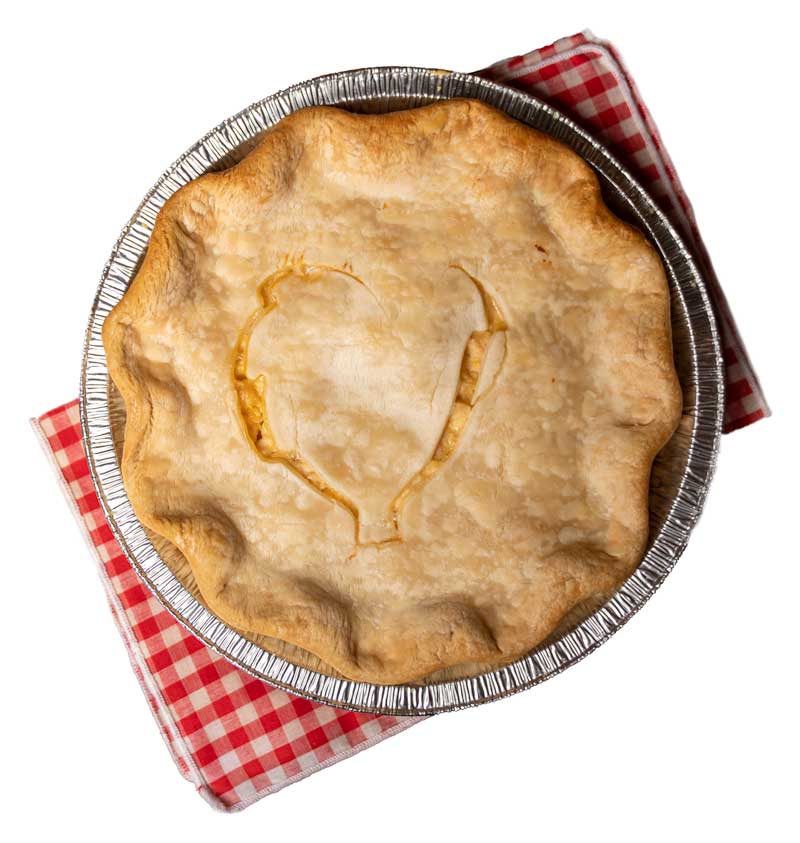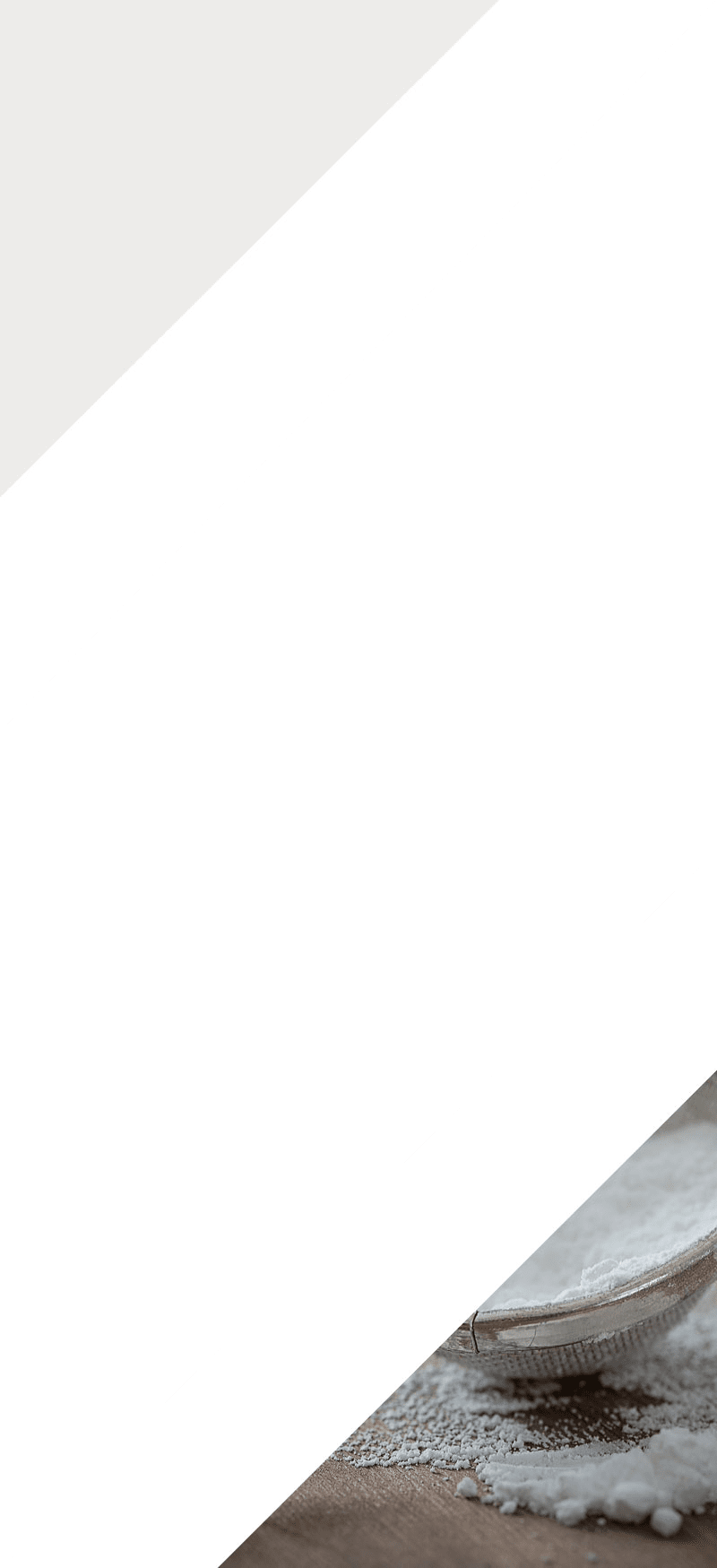 Savory Pies
Our savory pies are scratch-made, hearty, healthy, and wholesome food. With so many flavor options, your family will never get tired of our savory pies!
Sweet Pies
With the easy clean up and time savings of serving a savory pie to your family, why not enjoy dessert together too? We offer seasonal flavors and staples your family is sure to love!
We all live busy lives with competing priorities. With our own family, we found ourselves feeling guilty about sacrificing time together, healthy eating, or the expense of stopping by a restaurant…or bringing home take out. So we created a solution.
Our pies come frozen for your convenience, which allows you maximum flexibility to serve a great meal to your family when you really need it. Stock up on your favorite flavors, and work them into your meal plans or pull one out when you need it.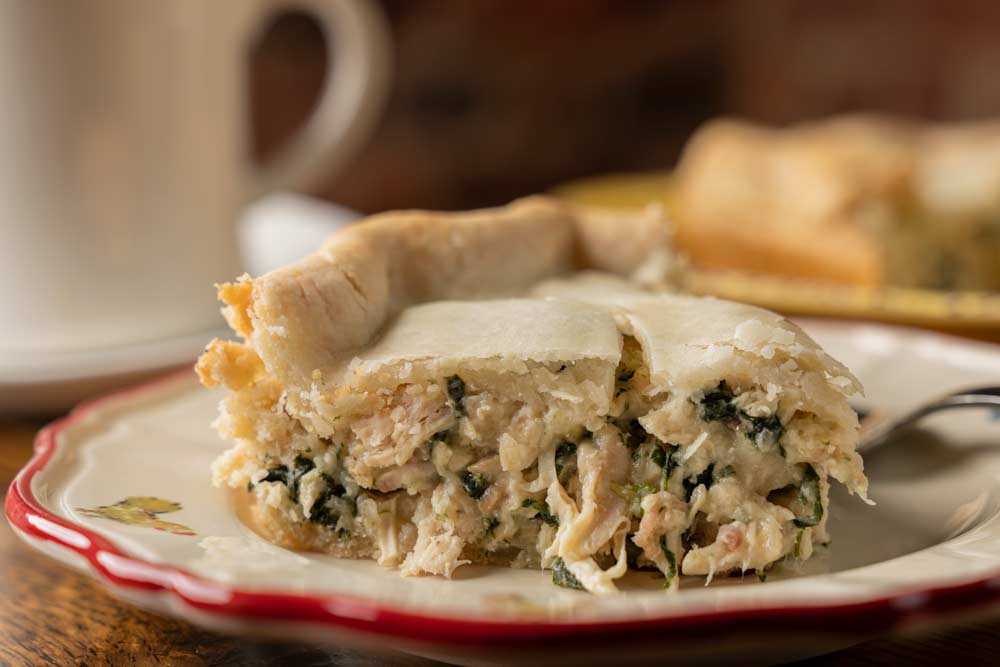 Try a classic "Pie Lady" scratch-made chicken pie loaded with real bacon, chopped spinach, and a complex, nutty Asiago cheese.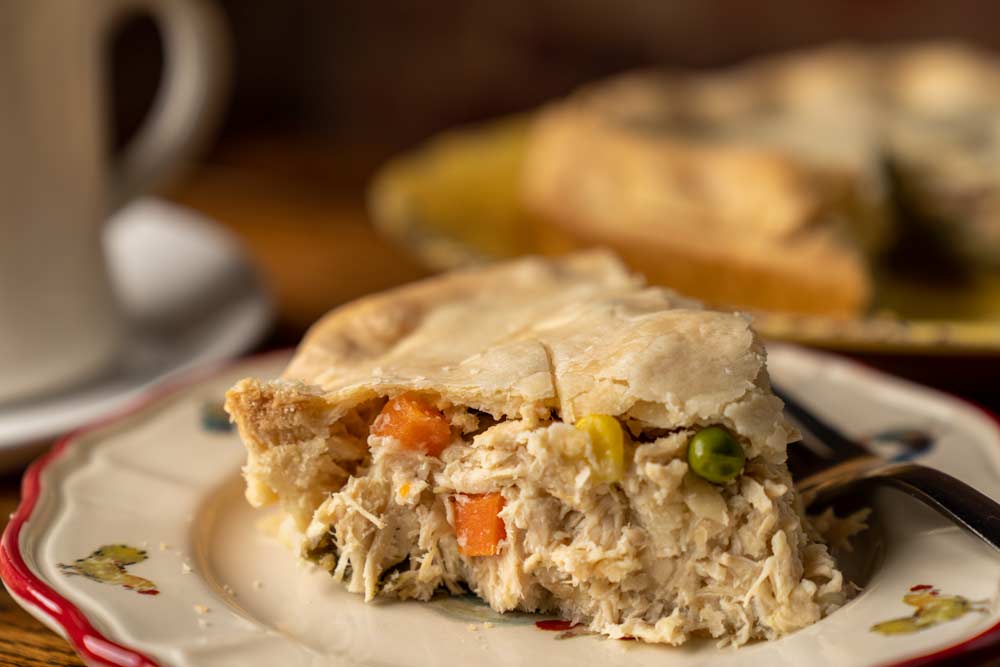 This is our take on the quintessential chicken pot pie we all knew and loved as kids, which you now get to share with your own family.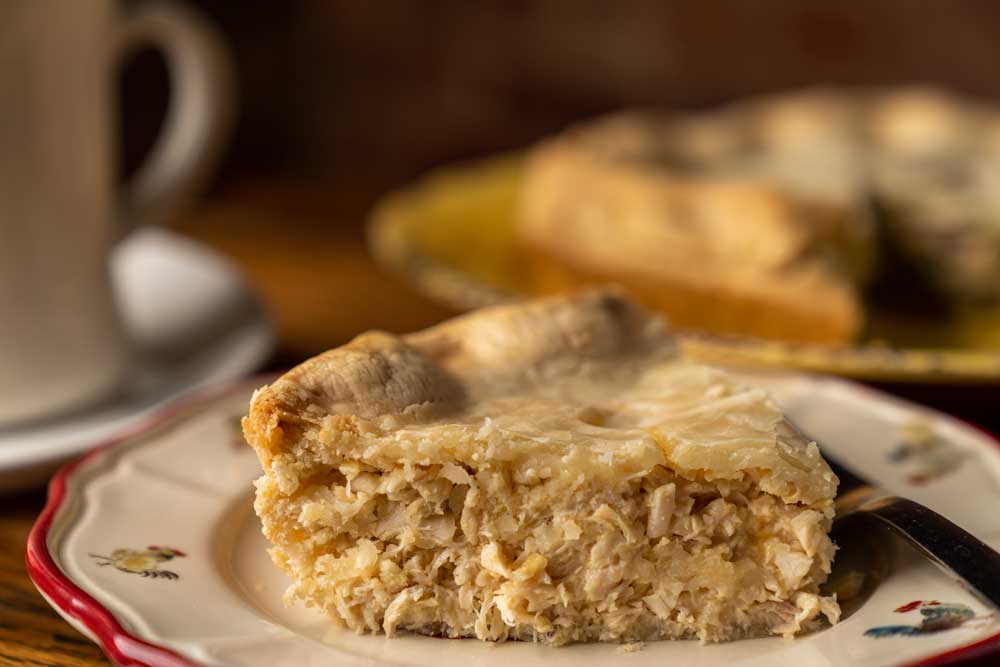 A classic "Pie Lady" scratch-made chicken pie with three gourmet cheeses. While this pie features simple ingredients, it is filled with complex flavors.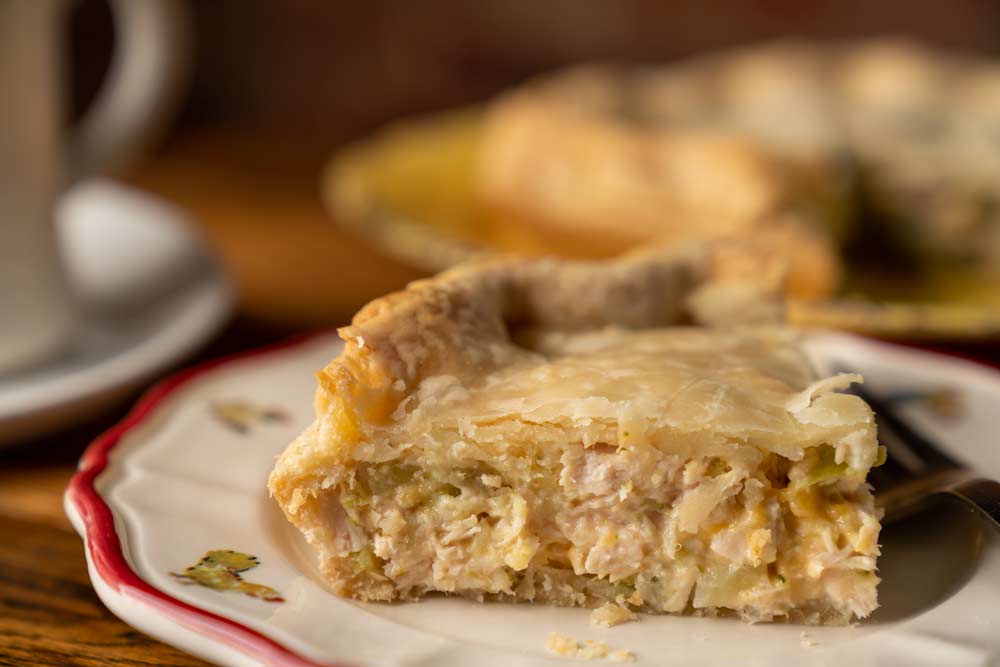 No one can argue with this iconic flavor combination. We take it to the next level in this scratch-made chicken pie with three gourmet cheeses  and broccoli florets.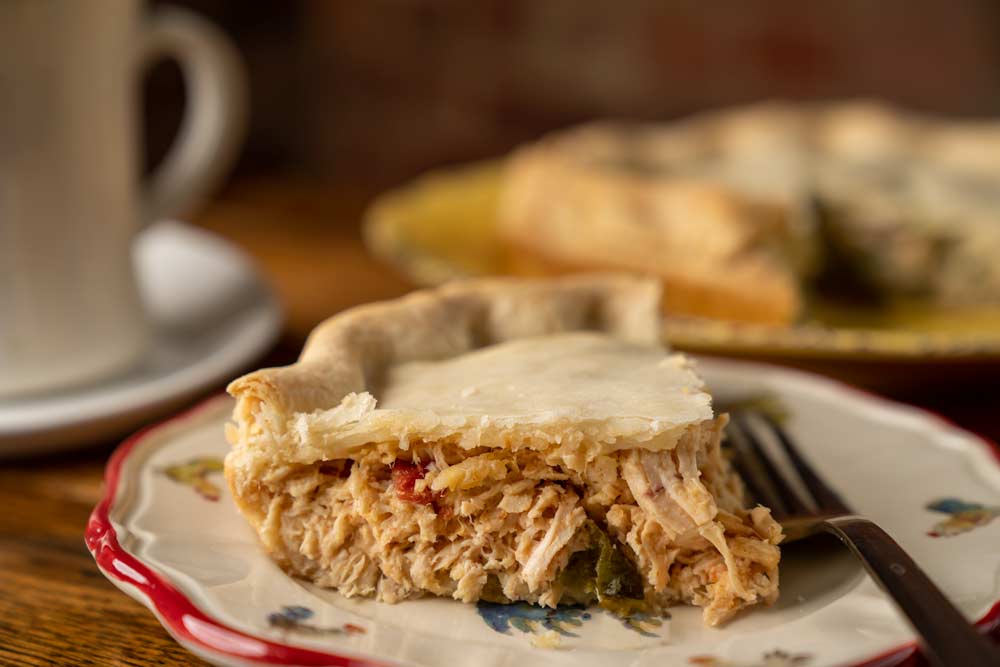 We honor the classics, but we also love a fresh idea! Our taco seasoned fajita chicken pie features peppers, onion, tomatoes, and Mexican cheese. Try it with sour cream, guacamole, or even salsa! Olé!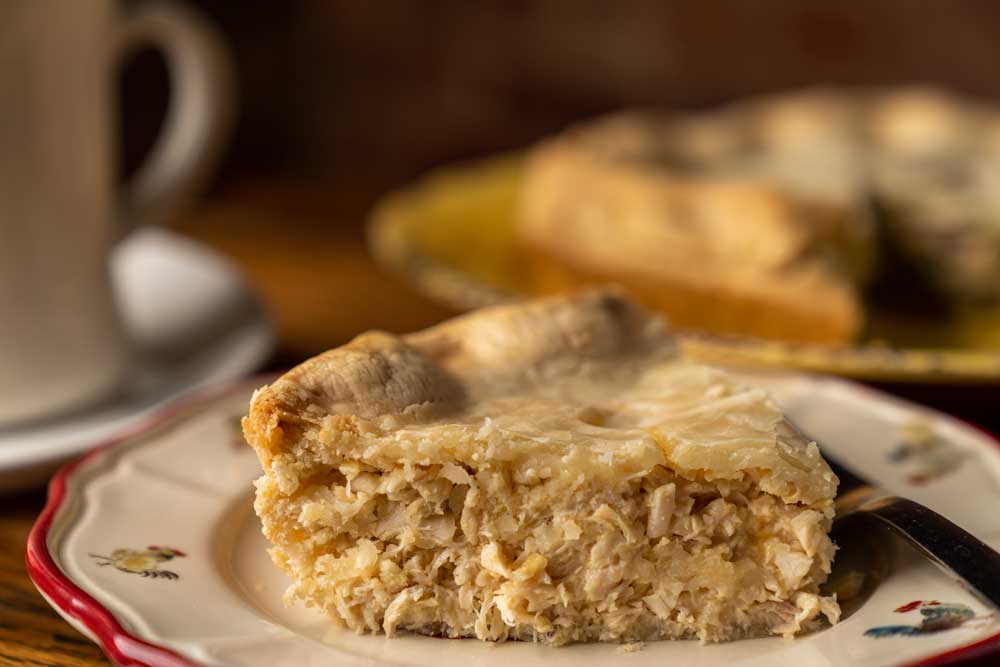 "Cordon bleu" is French for "blue ribbon." We think this pie deserves a blue ribbon! This chicken pie features diced ham and Swiss cheese to create something truly special. Délicieuse!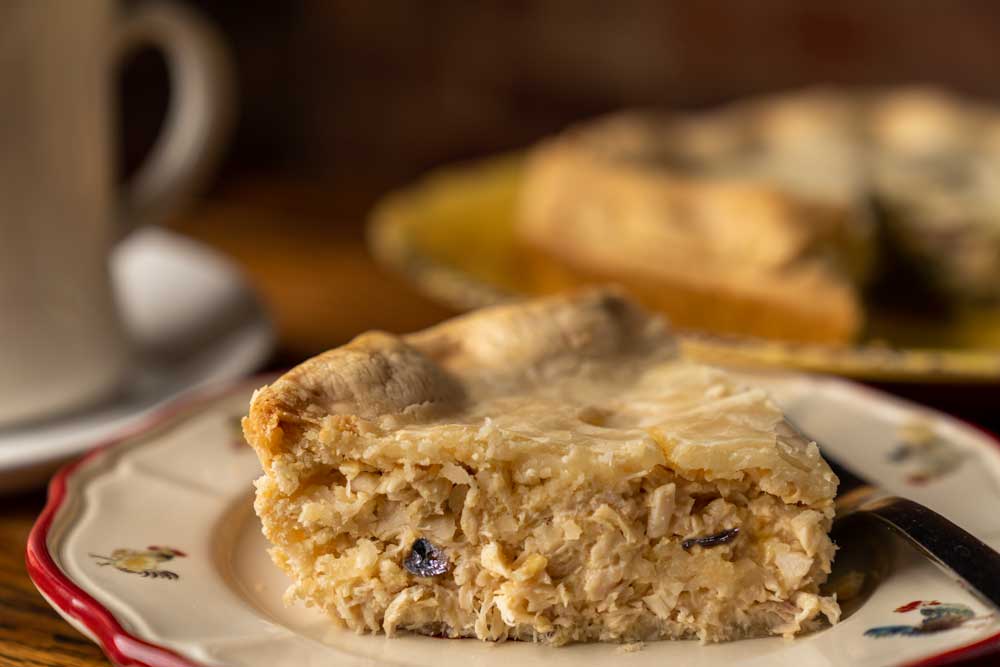 Try a classic "Pie Lady" scratch made chicken pie with just the right amount of freshly sliced mushrooms and a zest of Worcestershire sauce.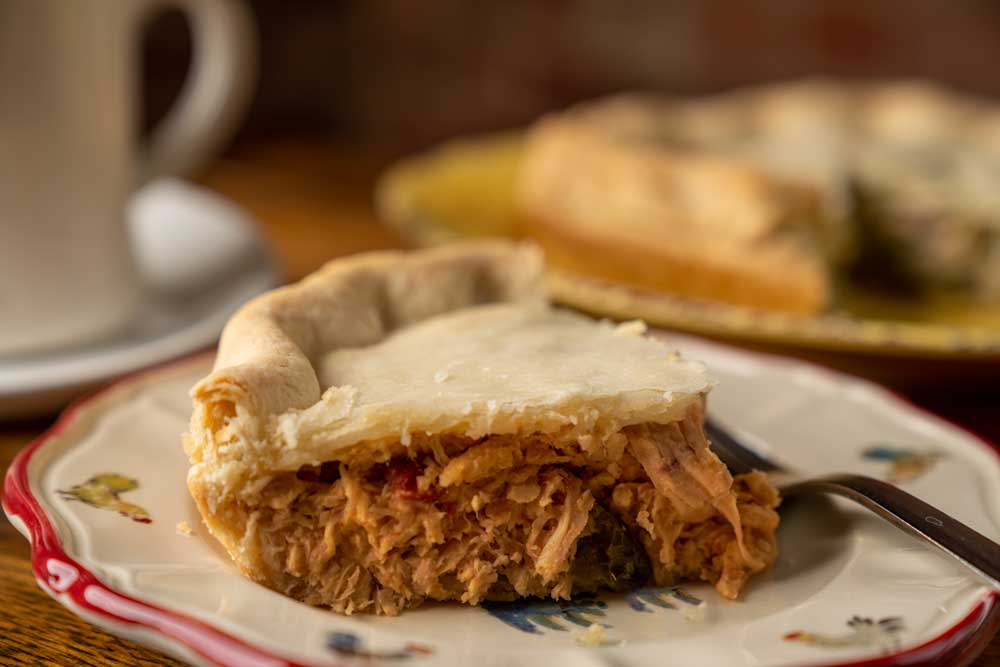 A Pie Shoppe Original with red onions, green and red peppers and real bacon bits. Delicious with ranch or blue cheese dressing!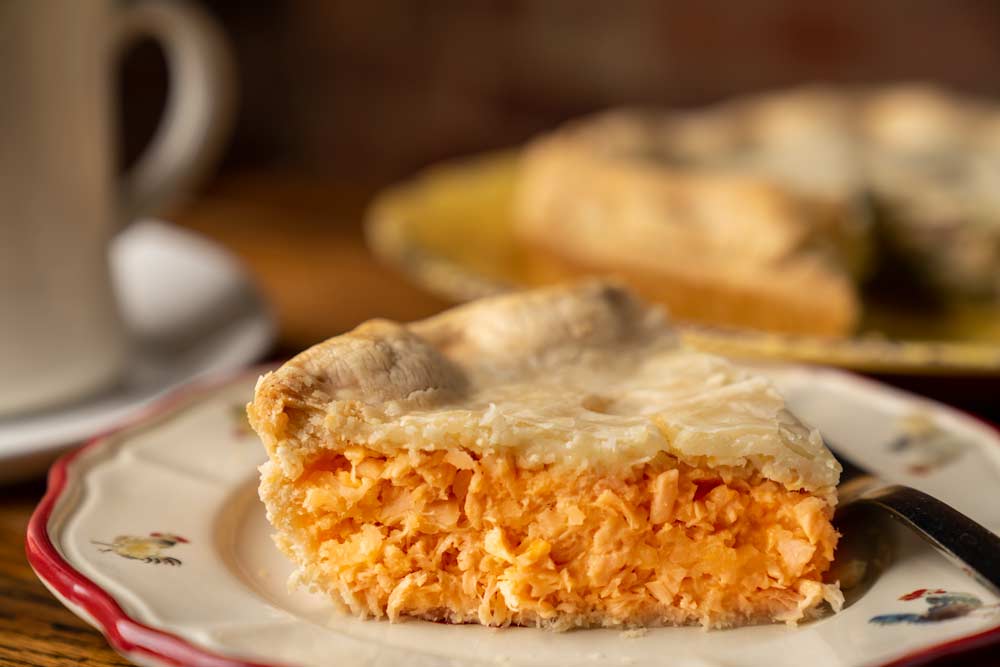 Our Buffalo Chicken pie is a twist on a classic! With homemade buffalo sauce and chicken, this pie is perfect for a weeknight dinner or a party during the big game…or anything in between!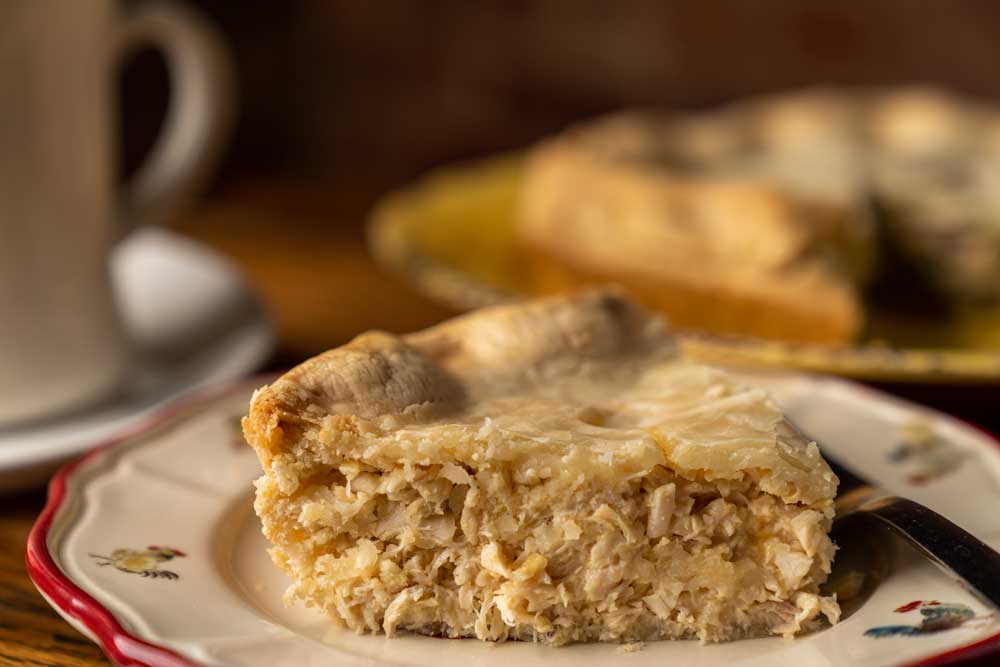 There is beauty in simplicity. This is a beautifully simple pie with flavorful, made from scratch gravy and chicken.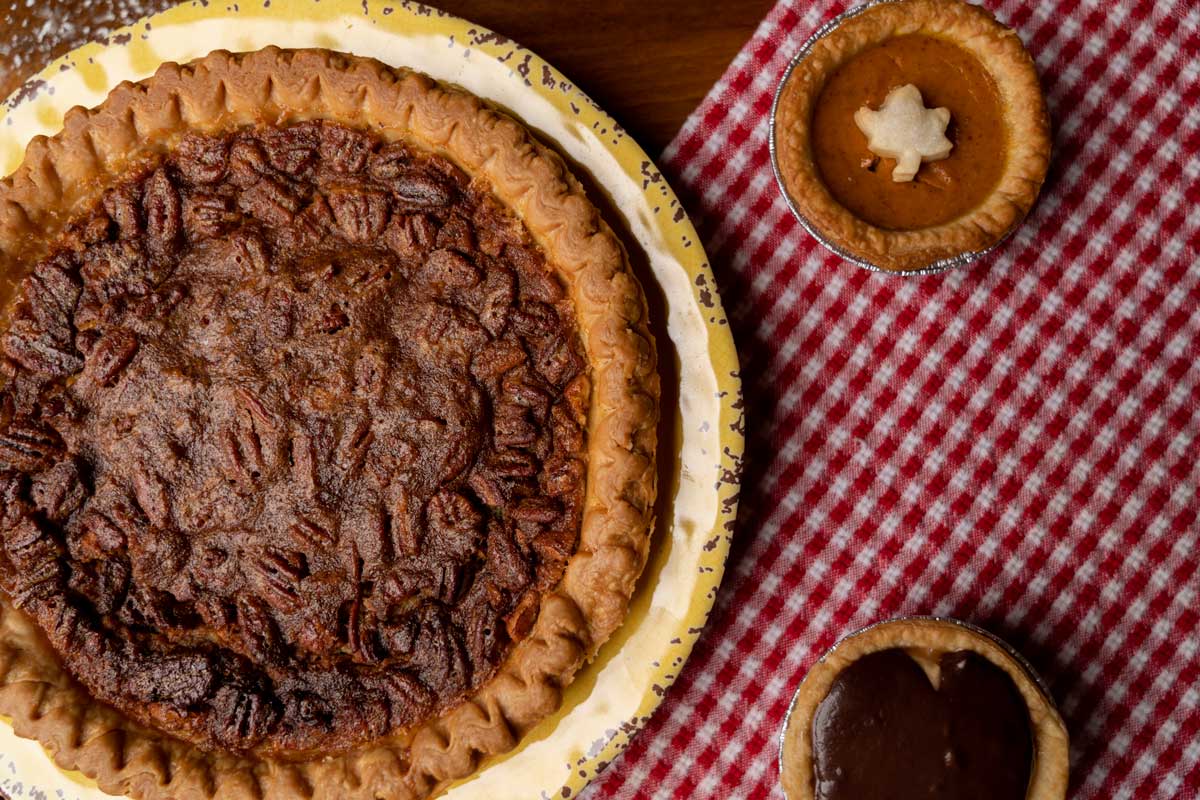 Chocolate Pecan
This is no ordinary pecan pie. The combination of pecans and melted chocolate make this pie an irresistible dessert!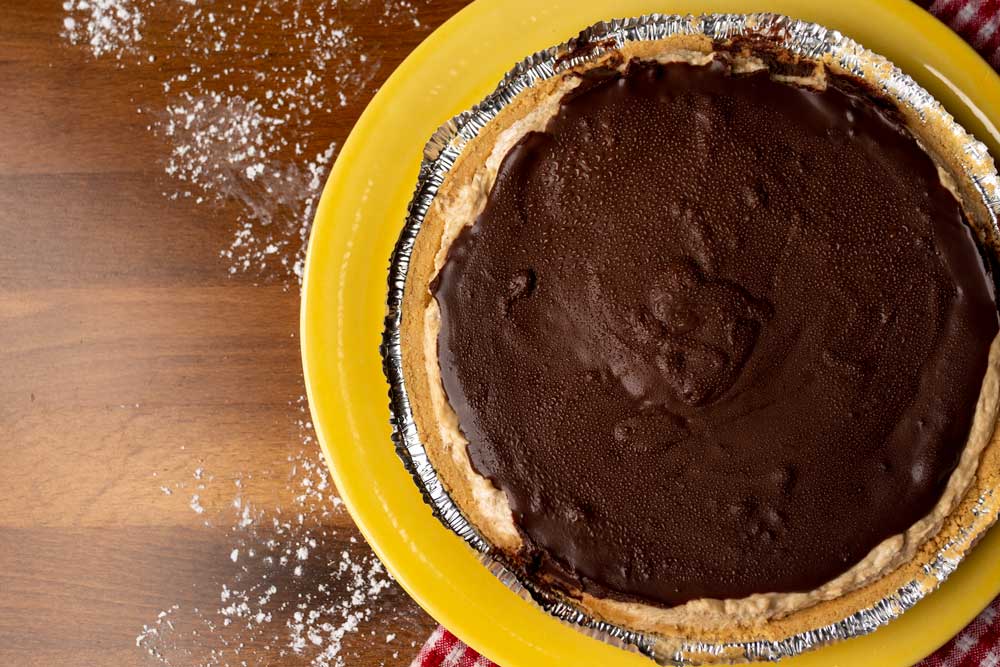 Peanut Butter Pie
As if creamy peanut butter and whipped cream weren't already enough, we topped this one with an enticing chocolate Ganache!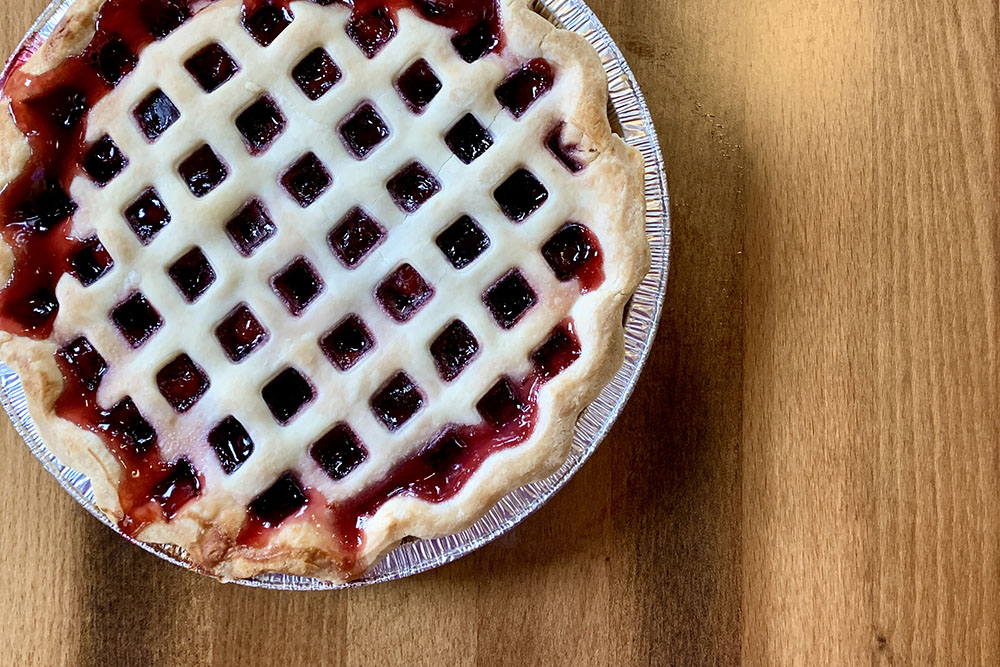 Cherry Pie
This classic fruit pie has the perfect balance of delicately sweet and deliciously tart!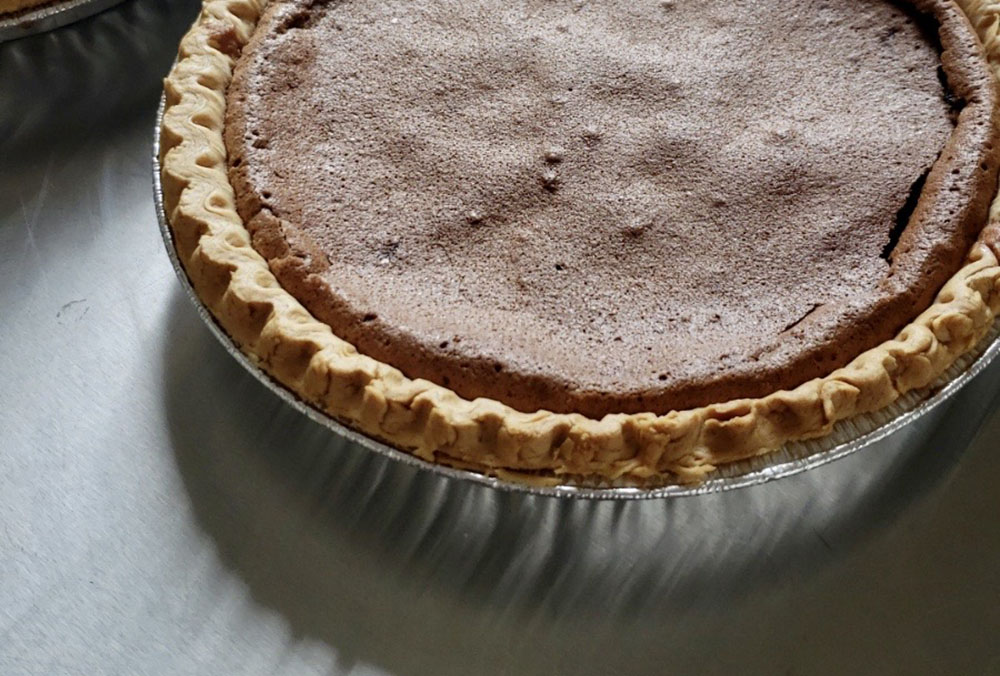 Chocolate Chess Pie
This chocolate twist on a classic Southern tradition is the perfect sweet treat!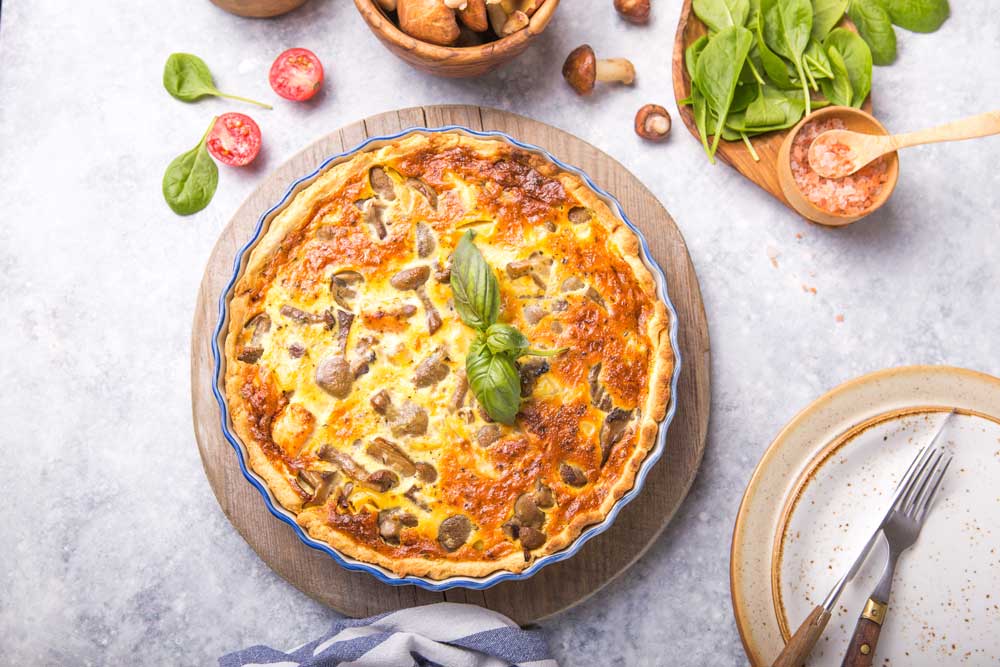 Spinach, Mushroom, Bacon, and Cheddar Quiche
A Pie Shoppe original, our spinach, mushroom, bacon, and cheddar quiche is our take on a classic, savory breakfast pie that can be enjoyed hot or cold.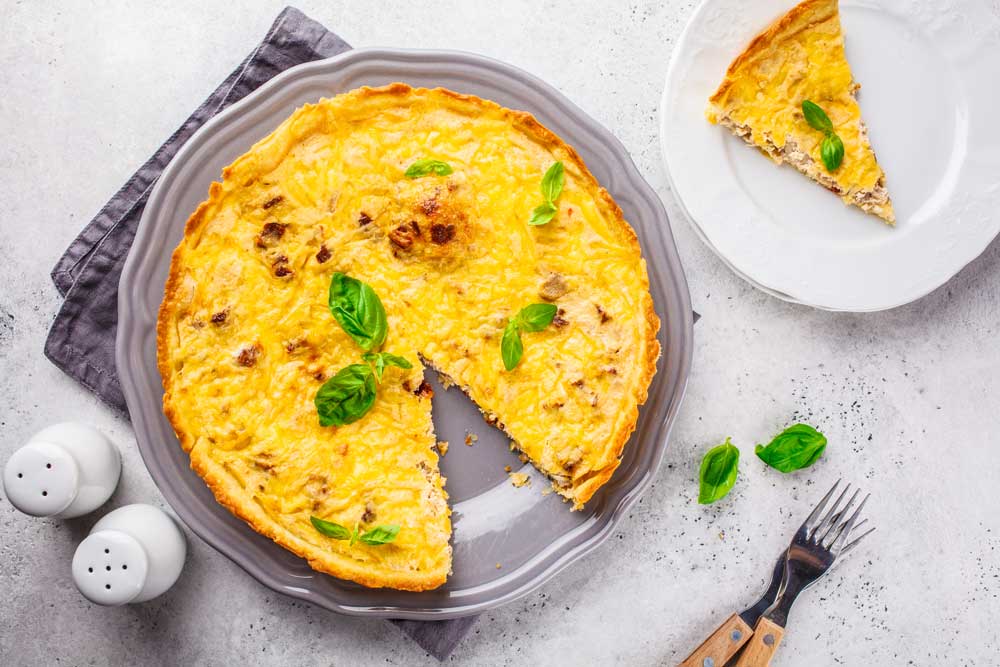 A Pie Shoppe original, our ham and Swiss quiche is a classic, savory breakfast pie that can be enjoyed hot or cold.
"This tastes just like I remember!"
"This is the best thing I've ever tasted."
"We need to have this again soon."
Often times, the best solutions come from practical experience. Our family values a warm, healthy family meal, the wonderful dynamic of sharing a meal at the table together, and avoiding unhealthy restaurant food.
Our family chose to make "Pie Lady" pies part of our plan when we had a busy week, or when the need arose…we had them ready.
With our favorite pies in the freezer, we could have dinner ready in less than an hour, with zero effort, and one-minute of cleanup. Plus, the pies are cheaper and healthier than a restaurant meal.
From our family to yours, we hope we can cook you dinner tonight, or when you need us the most!